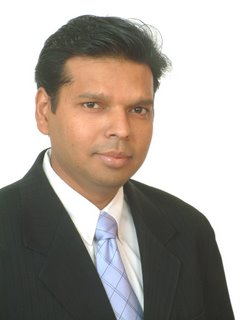 Mohinish Sinha is Associate Director and Head of HR consulting at PwC India. He has earlier worked with organizations like i-Flex, Cadbury's, Arthur Andersen's Human Capital Services and Ernst & Young.
Mohinish's interests are assisting clients in Large scale organization restructuring and managing change, building retention strategy as well as consulting with them for HR Function Effectiveness.



"Where do you see the future of the work and what skills should young professionals build to be ready for further challenges?"



In the ever changing world and indeed India, various trends influence the jobs - rapid advancement in technologies, rapidly changing economies, increased global influence, war for talent, just to name a few. Even if we were to consider more tangible influences, various sectors in India are posting double digit growth rates. In fact its very common to find growth rates of the some of the companies in the region of 20-30% per annum. What it means as a direct consequence of all this is that the challenges and/or the scope of work of the jobs in an organization significantly go up year on year.





Organizations, however, tend to lay emphasis on the skills that are directly relevant to the jobs at hand - they hire, reward and train for the relevant skills. This way it is able to drive process efficiencies etc all across and at the optimum cost. While the challenge posed by the same job increases year on year, the professionals managing those jobs are expected to keep themselves 'relevant' for their jobs year on year. In the light of the above, therefore what abilities will give young professionals lasting success in their careers ? I believe it is the ability to learn, (un-learn and re-learn) and self awareness as the two key abilities that will distinguish sustained successful professionals from those that are not.
Previous thought leaders featured:
Abhijit Bhaduri
,
Shabbir Merchant
and
Raj Ambekar