Talent and Social Business
Gautam Ghosh's blog on how social media and technology and online communities are impacting organizations, people, careers and learning. Some focus on Social Recruiting, Social HR, Social Learning and Social Recognition.
Sep 29, 2015
Last week I headed to Delhi as a member of the social media squad invited by SHRM India to attend their annual conference.
The conference kicked off in style with a flashmob, singing "We are HR" (to the tune of "We will rock you") , and then was keynoted by John Mattone , who had coached Steve Jobs, and shared research findings on the huge gap between leadership and readiness
A great talk was by ex-Army officer Raghu Raman where he shared
leadership lessons
from the highest battlefield in the world, Siachen. You can find a copy on his website
Another great session was on LGBT moderated by
Abhijit Bhaduri
with Transgender activist
Laxmi Narayan Tripathi
and Parmesh Sahani
The last session by Joy Bhattacharya on how to make a winning team using examples from cricket and IPL was also spectacular.
Here are some of my tweets from the event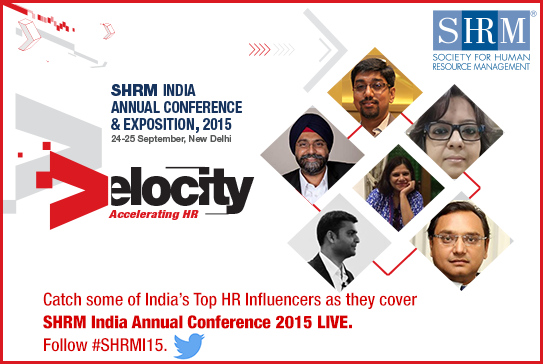 Gautam Ghosh Retweeted Gurprriet Siingh
If a batsman does not trust his partner they waste 0.7 seconds. 50% of run outs are by less than 0.5 sec
#
SHRMI15
Gautam Ghosh added,
Gurprriet Siingh
@

JoyAndLife
Joy Bhattacharya ex head of Kolkata Knight Riders using examples from cricket for management lessons.
#
SHRMI15
Gautam Ghosh Retweeted Sahana Chattopadhyay
Gautam Ghosh added,
Sahana Chattopadhyay
@

sahana2802
#
SHRMI15
don't understand this CEO vs CHRO debate. Shdnt it be How CEOs AND CHROs can collaborate to build purpose - driven orgs?
Aircel inverted the compensation pyramid. Now 70% of the rewards go to front line staff.
#
SHRMI15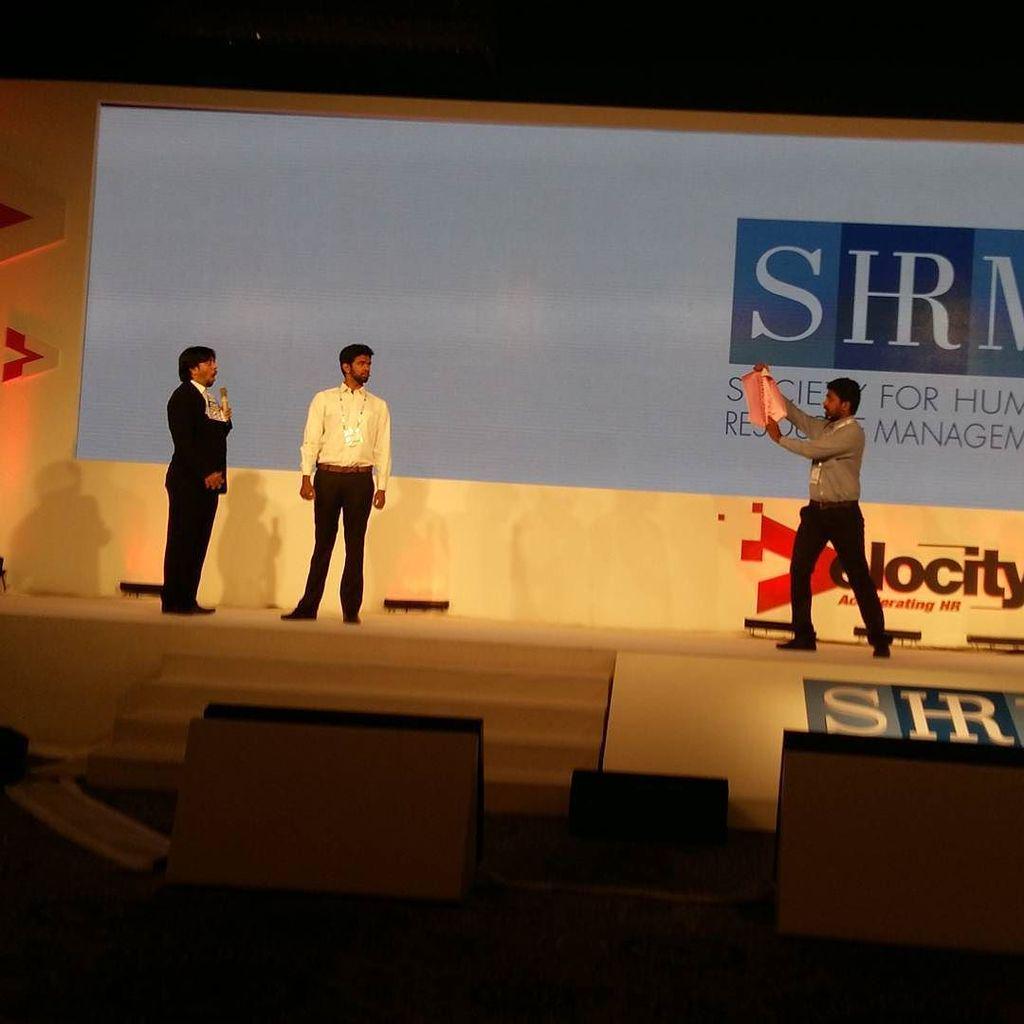 Image gallery thumbnail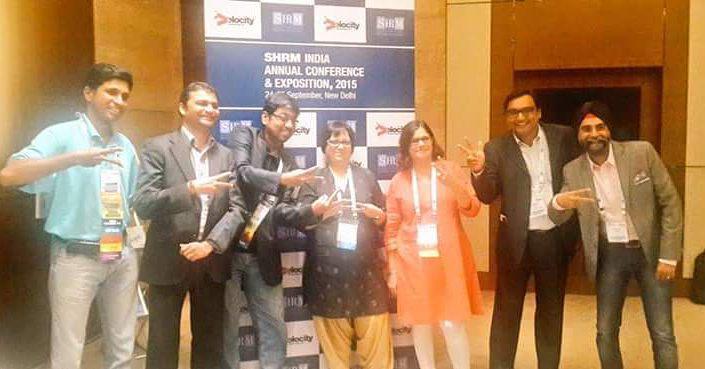 Image gallery thumbnail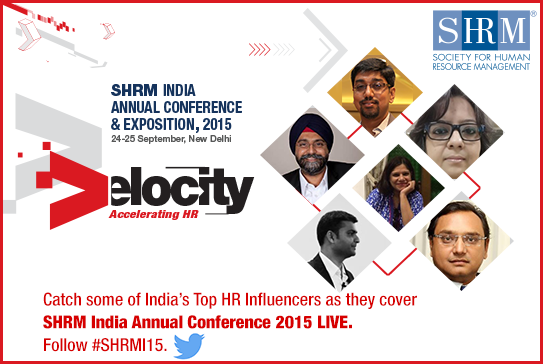 Image gallery thumbnail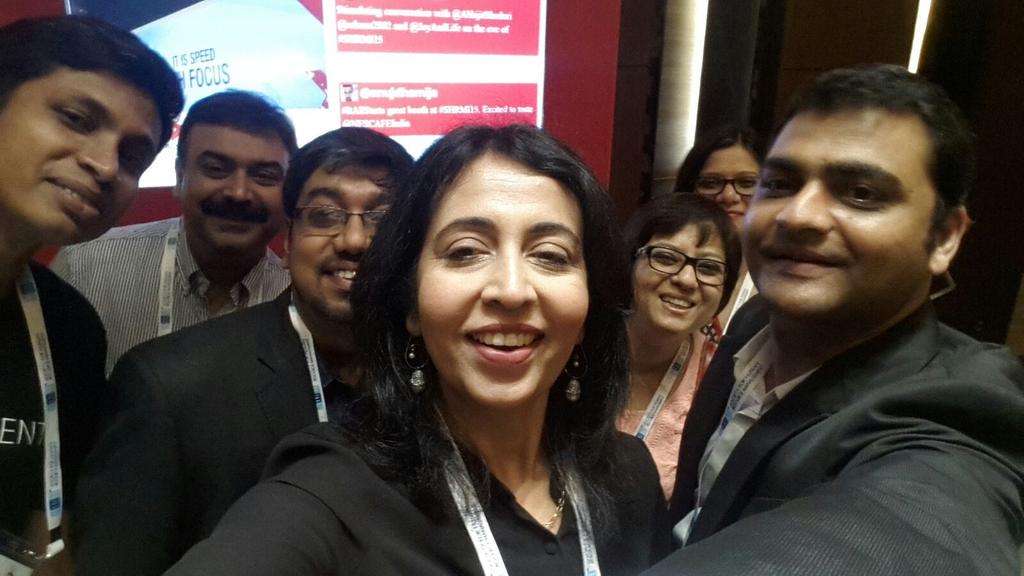 Image gallery thumbnail
Aircel did away with performance management. Only 3 targets, all to attain EBITDA target
#
SHRMI15
Sri Lankan airlines wins award for HR excellence in South Asia excluding India
#
SHRMI15
Titan industries and tech mahindra win award for giving back to the community
#
SHRMI15
IBM has Think Friday, a day when people are allowed to have time off to think, Says
@
DPDilpreet
#
SHRMI15
Identifying future leaders is the biggest concern for CEOs around the world says
@
JohnMattone
#
SHRMI15
Blogging About
Organization Development
consulting
recruiting
strategy
talent
learning
innovation
leadership
management
Organizations 2.0
HR2.0
Knowledge Management
Social Business
networking
training
talent work
skills
employment branding
Enterprise social software
Human resources
Social Networking
india
marketing
Enterprise 2.0
business books
Employment
news
Twitter
future
Business
Online Communities
communication
Social network
jobs
Facebook
personal branding
HR professionals network
Strategic management
Interview
Job Search
LinkedIn
Talent management
Community
Community Management
Recruitment
personal
the imagence partners
Competencies
Employee engagement
Social Enterprise
collaboration
Education and Training
entrepreneurship
salaries
Social web
Virtual community
youth
Employee Relations
Social Media
HR Issues
lifestreaming
career management
coaching
Human resource management
Knowledge base
business blogging
Sexual harassment
Trial and error
satyam